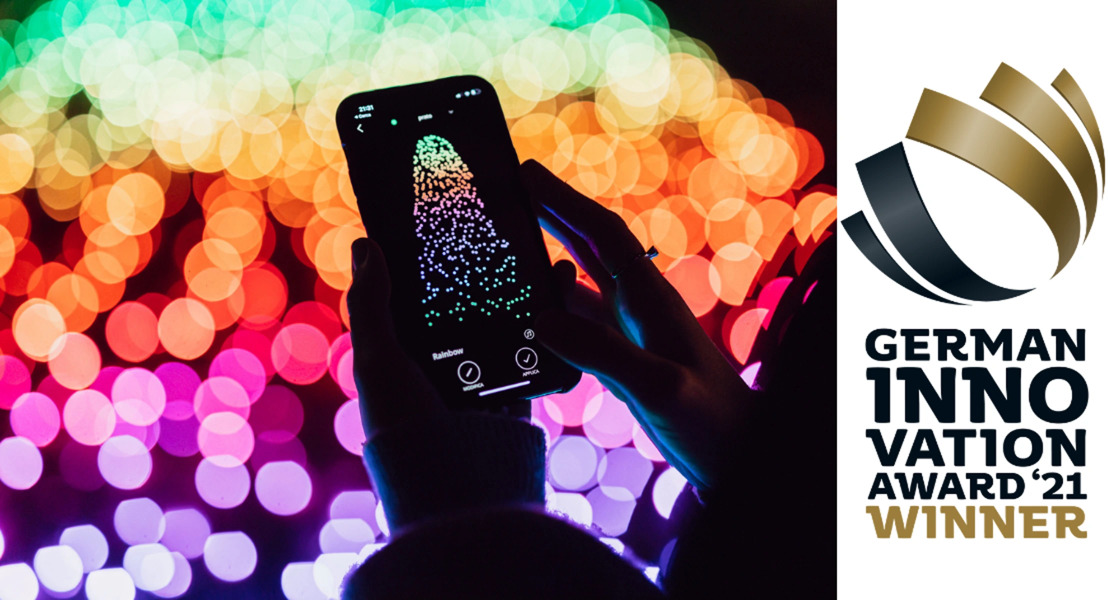 Twinkly wins the German Innovation Award 2021
The international award for sustainable and utility-oriented solutions that combine market readiness with future potential
Twinkly, the leading Italian tech company in the smart lighting industry, has won the German Innovation Award 2021 in the "Lighting" category, thanks to its revolutionary app-controlled decorative String of LED lights, which brings the latest technology to the world of decoration.
"From Christmas decorations to entire building facades, Twinkly's technology allows anyone to decorate with light and give space to their creativity - comments Andrea Tellatin, co-founder and CEO of Twinkly. We are honored by this recognition, which comes five years after our birth and whose results have exceeded our expectations. Twinkly lights are a cult object for those who love home decoration and are appreciated by hundreds of thousands of people for their functionality and ease of use. Today we are present in 40 countries and our sales grew by 100% in 2020 and we forecast the same percentage growth in 2021."
Twinkly entered and won the prize with its revolutionary LED string of lights that brings cutting-edge technology to home decor. Twinkly String can be controlled via smartphone and is suitable for both indoor and outdoor decorations. Twinkly's ecosystem includes LEDs with 16 million colours and spectrum of whites, a Wi-Fi & Bluetooth controller and an app that allows users to create animations and lighting effects. This is made possible by a patented 3-D mapping technology.
A special computer vision algorithm detects the exact position of each light fixture in the room, allowing to fully customize the decor.
The trings can also be synchronized with music thanks to Twinkly Music, a small USB device with a digital microphone capable of identifying and interpreting musical elements and sounds reproduced in the environment.
---
The German Innovation Award was launched in 2018 on the initiative of German Design Council and is aimed at all those companies - small, medium-sized and large internationally - whose solutions and innovations contribute to a better future and added value for people: sustainability and user-centricity are the main evaluation criteria of the award jury. The German Design Council was founded in 1953 by German Bundestag to support the competitiveness of companies.